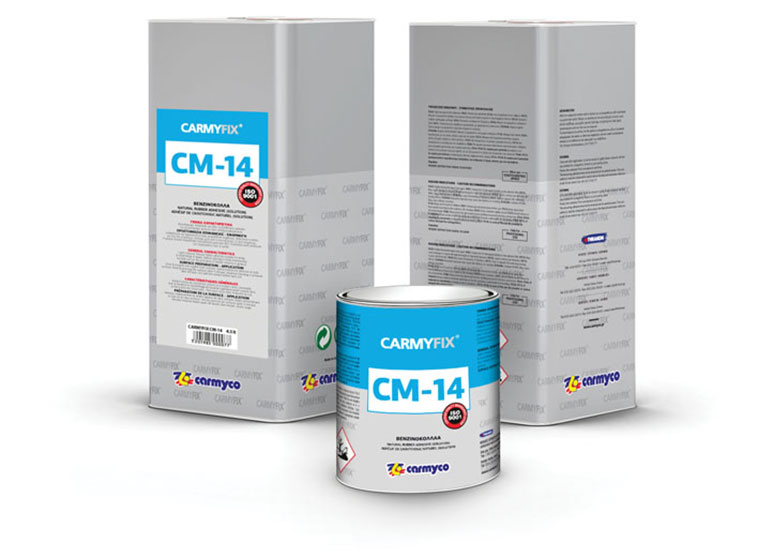 Carmyco S.A. is a successful producer of paints, varnish and adhesive substances. The company's name has been established as synonymous to quality and high objectives of progress and development. The fully organized production and sales network continues to expand its activities by launching new products based on quality and innovation.
Starting its activity from Athens, in the early 60's, with an increasing export activity, Carmyco successfully serves several countries such as Cyprus, Bulgaria, Albania, Georgia, Romania, Republic of Serbia, FYROM, Ethiopia, United Arab Emirates, Lebanon and State of Eritrea.
Established now in Inofita, an industrial area in greater Athens, the company combines the well-organized network of production and sales with the qualified, passionate and full of enthusiasm workforce. These factors are important competitive advantages of the group, that ensure its consistent and responsible expansion of its activities, creating new products, always based on quality and innovation.
Carmyco's aim and ambition is, and always was, to provide products and services of highest standards. By adopting procedures friendly to man and environment, we accept the responsibility for immediate and consistent satisfaction of every customer's needs, as well as the preserve of our credibility in every aspect of business processes.
Quality is the core of our vision and actions, by always selecting reliable, high standard raw materials.
We focus on creating innovative, highly advanced products, capable of covering a wide range of applications and needs
We offer proper, consistent and immediate service to our customers
 We provide the necessary tools and guarantees through our processes and information material, available for each customer
We assure the highest benefit for our consumers, maintaining our reliable image
Some key moments of our company
1963: Carmyco S.A. is founded in Athens and starts producing and trading adhesives.
1967: The Company is transferred to privately owned premises in Athens.
1971: The Company successfully started its exporting activities.
1980-81: Through a series of strategic investments, the company expands its premises and doubles its production capacity.
1990: Following its growing activities, the company formed its new fully equipped R&D department and started producing building paints and varnishes.
1998: The Company is transferred to new privately owned modern premises in an area of 51,000m2 in Inofita of Viotia so as to serve its increasing sales volume and variety of production.
2000: A branch is created in Thessaloniki to meet the increasing demand of sales in Northern Greece. Moreover, Carmyco is certified by ISO 9001:2000 as regards to production, research, design and development of products.
2001: The brands Status, Optimum and Primo are successfully launched in the market
2002: The exceptional quality of products as well as the range of ecological paints classifies Carmyco S.A. among the main suppliers of the Olympic Village and other Olympic facilities.
2004: The rapid development of exports to 25 countries globally, leads to the opening of the branch in Romania.
2012: Acquisition of Carmyco into Thrakon Group.
2014: As part of the new marketing strategy, STATUS and CARMYFIX trademarks were rebranded.